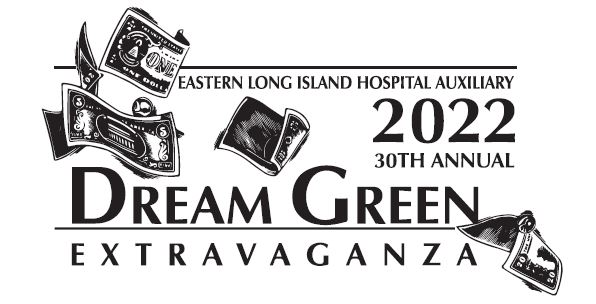 ---
ONLY 2999 TICKETS WILL BE SOLD! 
65 CASH PRIZES TOTAL

Based on a sale of at least 2,700 tickets, the prizes will be as shown in the following schedule:
First Prize
$50,000.00
Second Prize
$25,000.00
Third Prize
$15,000.00
Fourth Prize
$10,000.00
Fifth Prize
$5,000.00
6th-15th Prizes
$1,000.00 each
16th-65th Prizes 
$500.00 each
2022 Ticket Sellers
Andy's, Front Street, Greenport
Front Street Station, Front Street, Greenport
Founders Tavern, Main Road, Southold
Orlowski Hardware, Love Lane, Mattituck
Shelter Island Heights Pharmacy, Grand Ave., Shelter Is. Heights
Southold Pharmacy, Main Road, Southold
Be sure to support your favorite retailer!
*The Drawing will take place during the East End Seaport Museum Maritime Festival
at the ELIH Auxiliary Opportunity Shop*
321 Main St., Greenport, NY
Sunday, September 25, 2022 | 4:30 PM
---
We thank you for supporting Dream Green. Your support helps SBELIH serve the healthcare needs of our residents as well as visitors to the North Fork and Shelter Island for emergent, urgent and routine medical care.
Sincerely,
Helene Fall,  ELIH Auxiliary Dream Green Chair
Online Dream Green Ticket sales are closed.