How Eastern Long Island Hospital Came to Be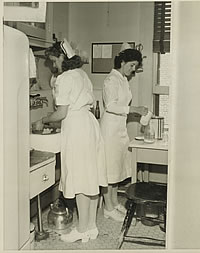 Eastern Long Island Hospital, the first voluntary hospital in Suffolk County, recently celebrated 115 years of service to residents of the North Fork and Shelter Island. Its humble beginnings can be traced back to the Victorian mansion donated by the Wood sisters in 1905. The mansion remained a part of the Hospital campus through 1950. The only remaining structure from the estate, known as The Red House, was used first as a nurses' residence, and later housed departments including the Opportunity Shop, Laundry, and Community Relations Office. The Eastern Long Island Hospital Association formed committees and a Ladies Auxiliary to convert the Mansion into a facility for patient care. Funds raised by the Auxiliary enabled installation of a steam heating system and an x-ray machine in by 1916.
This meager beginning was followed by such much-needed additions as a motor ambulance and a modern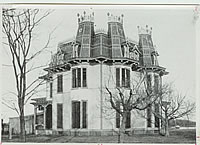 sewage plant in the 1920's, a delivery room and children's ward in the 1930's, and a fireproof brick wing in 1939. During the 40's, 50's and 60's new equipment and programs enhanced the health of the community, funded in large measure by a "Victory Fund Drive" memorializing those who lost their lives in World War II. Additions in the 1970's included an ICU-CCU, new operating suites, a helipad, ambulatory care departments and lab facilities.  By the 1980's there was ultrasound imaging, a mental health unit and alcohol rehab unit. From the 1990's onward, ELIH moved quickly to achieve its current standing as a hospital offering state-of-the-art services in a caring environment, close to home.
Today ELIH is a community hospital earns consistently high ratings for quality-care, patient satisfaction, and patient-safety ratings. 
We are dedicated to maintaining these standings now that ELIH has come to be SBELIH.