Stony Brook Medicine is the premier provider of behavioral healthcare and substance use treatment for Eastern Long Island and Suffolk County. Stony Brook Eastern Long Island Hospital is Suffolk County's only facility that offers integrated care that encompasses detox, rehabilitation and psychiatry, along with medical care for other problems such as diabetes and liver disease, with a track record of proven success on the North Fork.
SBELIH's behavioral health services take a holistic approach to providing the highest caliber medicine, psychiatry and substance use treatment under one roof for an individualized inpatient and outpatient treatment experience for substance use and psychiatric conditions in Suffolk County. We don't define our patients by their addiction or psychiatric diagnosis, as they are not the equivalent of it.
Services include inpatient and outpatient Addiction Services under the Quannacut program and inpatient Psychiatry for Adults 18+. The philosophy of "Quannacut" (the Native American word for "hope'' or "rainbow") addresses addiction/chemical dependency as a treatable disease. SBELIH's Behavioral Health Center is a place where our compassionate professionals work to maintain a nurturing environment that enables patients to stabilize, recover, and transition back into the community. 
 
Quannacut
Inpatient Services

 

Quannacut
Outpatient Services

 

Inpatient Psychiatry

All Quannacut Inpatient Services are provided at Stony Brook Eastern Long Island Hospital in Greenport, NY.

Inpatient Rehabilitation
Inpatient Detoxification
Medication Assisted Treatment (MAT)
Medication Management Services
Group/Individual Therapy
Recreation and Creative Arts Therapy

 

Located in Riverhead, NY, Quannacut Outpatient Services is a 14,000 square foot state-of-the-art behavioral health facility at the forefront of modern treatment for substance use disorders across Eastern Long Island. Off-site locations in Southampton and Greenport.

Advanced Integrated Treatment
Outpatient Psychiatry
Medication Assisted Treatment (MAT)
Medication Management Services
Group/Individual Therapy
Primary Care Medical Services
Sober Housing
 

 

SBELIH Inpatient Psychiatry Services includes:

Comprehensive care in a healing and therapeutic environment
Medication management 
Group and individual therapy
Discharge planning to assist patients in their stabilization process

 
 
---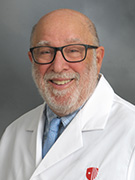 Lloyd Simon, MD
Director of Addiction Services
Diplomate, American Board of Internal Medicine
Diplomate, American Society of Addiction Medicine
Southold, (631) 765-4150