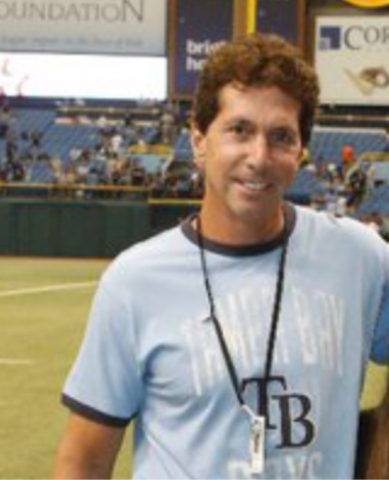 April 6, 2020
In response to the COVID-19 pandemic, local business owner Randy Frankel has donated $100,000 to the Eastern Long Island Hospital Foundation's COVID-19 Action Fund to aid Stony Brook Eastern Long Island Hospital in the fight against the virus.
Mr. Frankel became enamored with the North Fork approximately four years ago when he visited for the first time.
"I bought Shinn Estate Vineyards the first day I was there; that's how much I fell in love with the North Fork and the East End," says Mr. Frankel, who owns property on both North and South Forks of Long Island. Growing up in New Jersey, Mr. Frankel was previously unfamiliar with the East End's healthcare resources. It was a news article about the first positive case of COVID-19 on the North Fork that caught his attention.
"Once I heard of the first COVID-19 case and then a few other cases, I realized this was going to inundate the healthcare system out there," says Mr. Frankel. "That's when I realized that they were going to need my help."
Mr. Frankel has become a significant member of the North Fork business community over the last four years. In addition to Shinn Estate, he also owns Croteaux and Schreiber Farm.
After working on Wall Street for many years, Mr. Frankel experienced the tragedy of September 11, 2001 firsthand and retired from Wall Street shortly thereafter. In 2004, he and his partners purchased the Tampa Bay Rays Major League Baseball team. A philanthropist at heart, Mr. Frankel and his wife run the Randy and Barbara Frankel Foundation, which supports education for students at two different New Jersey academic institutions. They are also involved with Homeless Solutions of Morristown, New Jersey, and Camp Happy Times, which was founded by Mr. Frankel's father.
In light of the pandemic, Mr. Frankel started researching and came across Stony Brook Eastern Long Island Hospital's website. Intrigued by the hospital's unique history and its location in a community he has grown to love, Mr. Frankel decided to make a generous $100,000 donation to aid SBELIH's fight against COVID-19.
"As the community knows, our patients are often our neighbors, our friends, our family members— it's personal," says Paul J. Connor III. "We are proud to call Mr. Frankel a member of our community, and we can't thank him enough for this contribution that will provide tremendous support for our hospital."
"It became personal to me," Mr. Frankel said of the COVID-19 situation on the North Fork. "I've met so many nice local people that have made a difference in my life and added value; I wanted to do something to help the community where I spend a lot of my time now."
"When I hear what the nurses and front line doctors have to endure risking their lives and their families, I don't know how they have the strength to get up daily and go right back in again," says Mr. Frankel. "I just felt like there was something I had to do to help put them in a better position to cope with this."
Mr. Frankel is also aiding Mount Sinai Hospital in New York City by donating 1,000 bottles of wine to their front line staff so they "can grab a bottle of wine, go home, have something to drink and just relax."
For more information about how you can aid SBELIH and the Eastern Long Island Hospital Foundation in the fight against COVID-19, please call (631) 477-5164 or email elih_donations@stonybrookmedicine.edu.