Stony Brook Orthopaedic Associates is bringing nationally acclaimed muscle, bone and joint care to the East End of Long Island. The Center for Musculoskeletal Health is currently open and operating for the North Fork and Shelter Island communities. 
The center is part of Stony Brook Orthopaedic Associates, providing complete access to a comprehensive range of specialists for every orthopaedic need. Specialties offered at the center include joint replacement, hand surgery, pediatric orthopaedics, sports medicine, spine surgery, podiatry and rheumatology, as well as general orthopaedics.
Two of the center's newest doctors call the North Fork and Stony Brook Eastern Long Island Hospital home. Dr. John Roe and Dr. Ashton Stanton have recently joined the North Fork Center for Musculoskeletal Health team. Both specializing in Sports Medicine and recovery care for the entire family. 
Dr. Roe specializes in orthopaedic surgery and sports medicine. Working out of the North Fork Orthopaedic and Sports Medicine office in Mattituck, Roe treats patients in office and performs surgery at Stony Brook Eastern Long Island Hospital. He is an Assistant Clinical Professor for Stony Brook University Hospital and was named the Director of the Department of Orthopaedic Surgery at Stony Brook Eastern Long Island Hospital. 
"I am elated to welcome Dr. Roe to Stony Brook Eastern Long Island Hospital and the North Fork, his expertise and specialized training will be a great asset to our hospital and community," said Paul Connor III, Chief Administrative Officer, Stony Brook Eastern Long Island Hospital. 
Dr. Roe's areas of expertise come from years of experience working in the sports medicine field, with various fellowships and specialized training in minimally invasive and advanced arthroscopic techniques.  
Roe has expertise in: 
Arthroscopic Surgery
Meniscus Repair
Complex Ligament Reconstruction
Cartilage Restoration
Rotator Cuff Repair
Shoulder Instability
Hip Impingement
Labral Repair
General Orthopaedics
Fracture Care 
Sports Medicine
Dr. Stanton specializes in nonsurgical interventional spine and sports medicine. Split between Greenport and Hampton Bays, at East End Spine and Sport Medicine, Stanton's goal is for patients to return to their highest level of performance at work, sports or recreational exercise. 
"We are very excited that Dr. Stanton is joining the Center for Musculoskeletal Health team," said Lawrence Hurst, MD, Vice Chair, Department of Orthopaedicsat Stony Brook Medicine. "His special skills in the area of spinal problems and pain bring a new and important skill set to the Center."
Dr. Stanton completed his fellowship and training in spine and sports medicine in New York, NY at the Hospital for Special Surgery. Stanton primarily specializes in nonsurgical spine and musculoskeletal conditions:
Acute and chronic conditions of the spine (low back, neck)
Biologic treatment (PRP) to address sports-related injuries of the spine, hip, shoulder or elbow 
Neck or low back pain with or without radiating pain to the upper or lower extremities
Muscle strains/tears, tendonitis
Arthritis-related treatment of spine, hips, knees and shoulders
Stony Brook Eastern Long Island Hospital is proud to welcome these two great physicians to the East End.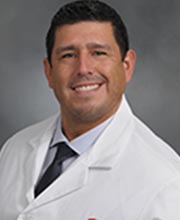 John Roe, MD
Director, Department of Orthopaedic Surgery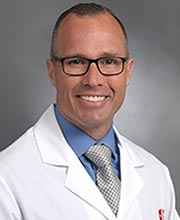 Ashton L. Stanton, MD