2021 Honorees:
Jack and Maggie Biggane of the Mollie Biggane Melanoma Foundation 
---
About Jack and Maggie Biggane of The Mollie Biggane Melanoma Foundation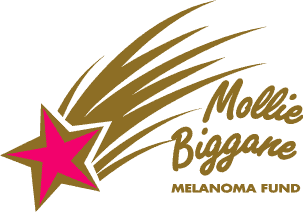 After graduating college and serving two years in the US Army, Jack was hired by IBM Sales in 1971. Sixteen years later he joined Atalla corporation, a San Jose based encryption company. After 10 years as National Sales Manager, he was recruited by VeriSign , a Silicon Valley startup.  VeriSign provided digital authentication services and products. He retired from VeriSign as a Vice President.   
 
After a brief career with IBM, Maggie switched direction, attended graduate schools and became a teacher of the deaf and hearing impaired. She worked in NYC and Long Island in various teaching positions.
Maggie and Jack left their respective employment positions shortly after losing Mollie.
The Biggane Family founded The Mollie Biggane Melanoma Foundation in year 2000. Over the past nineteen years Mollie's Fund has been honored by many public and private institutions. 
The Foundation's mission is to increase awareness for melanoma prevention, provide information and services on skin cancer detection and support melanoma patients through education of the latest treatments.
Jack and Maggie are co-founders of MAC (Melanoma Action Coalition), a coalition that includes grassroots skin cancer organizations across the USA and Canada. Because  of their work within the melanoma community, they have established strong relationships with leading oncologists, surgeons, researchers and dermatologists in the melanoma field.
Maggie also plays an active role with the NY State Cancer Coalition.
For more information, visit https://www.molliesfund.org/about-us/.