Campaign to Fund Emergency Department Stretchers
The Eastern Long Island Hospital Foundation is working in collaboration with the ELIH Foundation Board of Directors to fund 10 stretchers for the Emergency Department at Stony Brook Eastern Long Island Hospital. 
Because of the tremendous increase in patient volume paired with the increased demand for stretchers, nearly all stretchers at SBELIH need to be replaced, at a cost of approximately $110,000.
Behavioral Health Addiction &
Psychiatric Services Expansion and Renovation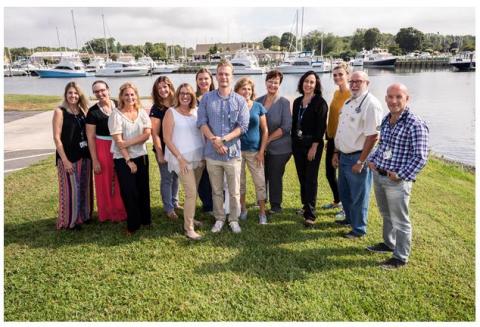 Behavioral Health Services at Eastern Long Island Hospital embrace those who are seeking treatment for substance abuse and/or mental health challenges. For many, this choice is the beginning of a new life, and we congratulate such courage. Behavioral Health Addiction and & Psychiatry Services, positioned within the framework of Eastern Long Island Hospital's broad-based treatment center, meet the complex challenges of each individual's needs with a mission of providing hope and personal care to each patient that crosses our threshold.
 
This is a place where the treatment team blends compassion and care with a nurturing environment, allowing patients to stabilize, develop insights into the recovery process, and transition back into the community. The treatment team is multi disciplined with board certified physicians, licensed nurses, credentialed alcoholism and substance abuse counselors, licensed social workers, creative arts therapists, and registered dietitians. The expert, dedicated professionals from medicine, nursing, social work, creative arts therapy, alcohol and substance abuse, and nutrition bring a team approach to patient care.
 
As we embark on a campaign to expand our programs and advance our facility to better suit the needs of our patients, it is our goal to raise $2M. Although this is a substantial sum of money, we are confident that our friends in the community will join us to help support this most worthy cause, Your commitment will help to ensure a complete recovery for our patients- one that heals the spirit as well as the body.
 
Your gift can make a big difference in facilities, therapies and diagnostics needed to promote healing and complement care at ELIH. Your contribution could:
Renovate Psychiatric Unit facilities such as patient rooms, treatment rooms, TV and dining rooms.
Renovate the Quannacut Addiction Services Unit, including the unit's patient rooms, detox unit, rehab facilities, outpatient facilities, and sober house.
Fund programs such as art therapy, drug and alcohol counseling, music therapy, and pet therapy. 
 
For more information on how you can contribute, please call Linda Sweeney, Vice President Foundation/External Affairs at 631-477-5498.
 
Operation Renew: Surgical Center of Excellence Expansion and Renovation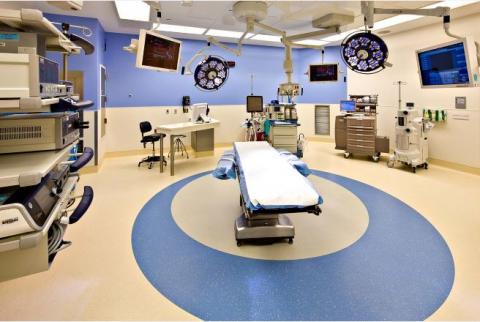 With surgical operating suite technology advancing rapidly, your local hospital needs to be well-equipped where it really matters. When it comes to the latest technology in operating rooms, ELIH plans to go bigger and better. The skills of the highly specialized surgeons of today call for advances and innovations that were unheard of just a few years ago. Laser-assisted surgery, touch screen displays and fiber optic cameras will be the new standard.
 
Operation Renew is a major capital campaign to remodel, rebuild and expand Eastern Long Island Hospital's current complement of operating room suites. With a plan to "renovate in place" ELIH will remain fully functional at all times. We have achieved more than 70% of our target of $5.2 million and plan to break ground in 2017. We have also acquired the Olympus VISERA 4K Ultra High Definition (UHD) Surgical Camera system, a major step toward completing our OR renovation. This state-of-the-art piece of surgical equipment perfectly complements the expertise of our highly skilled surgeons. 
 
You can be a champion of this transformational project. Enhancements that are vital to the outcome of each surgery for every patient are also crucial for the sustainability of surgical care on the East End of Long Island. Help ELIH build on its capacity to provide more services for more patients, for you, your neighbors and your family.
 
We would like to thank a very generous anonymous couple, as well as Peter and Erica Harold of the David J. and Bobbie Marks Family Foundation for jump starting our campaign by donating a combined total of $400,000 to Operation Renew. Together, we can raise the rest of the necessary funds to complete our Operation Renew campaign. 
 
Your support will increase our surgical capabilities now and for the future. With your help Eastern Long Island Hospital can:
Provide state-of –the-art surgical equipment for sub-specialists in orthopedics, spine and neurosurgery, plastic, vascular, colorectal and general surgery.
Meet the growing demand of surgeries performed locally.
Transform the OR of today to provide life changing surgeries for the patients of tomorrow.
 
To find out how you can help, call Linda Sweeney at 631.477.5164.
Breast Health Campaign: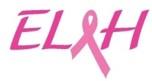 Since 1905, ELIH has blended the progressive philosophy, sophistication and innovation of a respected community Hospital with a personal approach to patient care, and a time honored commitment to the North Fork and Shelter Island. Nowhere is this more evident than in our breast health imaging department.
 
Eastern Long Island Hospital is responding to patient concerns about breast health by expanding its health and wellness services to include 3 D mammography. Also called Digital Tomosynthesis, this new state-of-the-art imaging system sets new screening standards in the fight against breast cancer.
 
3D/Breast Tomosynthesis Mammography is better for both dense and non-dense breasts, and reduces the number of false positives. Compared to traditional mammography, 3 D mammography captures multiple images of the entire breast at different angles allowing the radiologist to see so much more. With this new advanced technology, follow-up tests and biopsies are greatly diminished, relieving patient anxiety.
 
Help us build a Breast Health Center of Excellence for the residents of the North Fork and Shelter Island. From screening to diagnosis, ELIH is accredited by the American College of Radiology for Mammography, Ultrasound and MRI.
 
When you give your support to this initiative, you help your community hospital provide:

State-of-the art diagnostic breast technology
Routine screenings for more residents
Stereotactic biopsy equipment
Comprehensive breast health program
 
For more information, call Linda Sweeney at 631-477-5498.
Contributions to the ELIH Foundation can be made in a variety of ways that can be structured to help you maximize your gift and leave a legacy. If you would like to help your community hospital acquire new technologies or want to be part of a building campaign, the ELIH Foundation has many giving opportunities that can meet your philanthropic goals.
 
Memorial/Tribute Program:
 
Walkway of Honor – Make a lasting impression and pave the way for today's care and tomorrow's technology with a special naming opportunity.
Brick (engraved 3 lines, 15 characters ea) $175
Bench (includes 3 x6 plaque) $2,500
Picnic Table (includes plaque) $1,500
Tree/ Garden Area (includes plaque) $5,000
 MEMORIAL - A Gift in Memory of a Loved One
 
Make a donation in memory of a deceased family member or friend to show you care. Eastern Long Island Hospital will send a personalized letter acknowledging your thoughtful gift.
 
TRIBUTE - A Gift Honoring Someone Special
 
Weddings, anniversaries, birthdays and graduations provide a perfect opportunity to give a gift that celebrates the spirit of helping others. Eastern Long Island Hospital will send a personalized card to the honoree acknowledging your thoughtful gift.