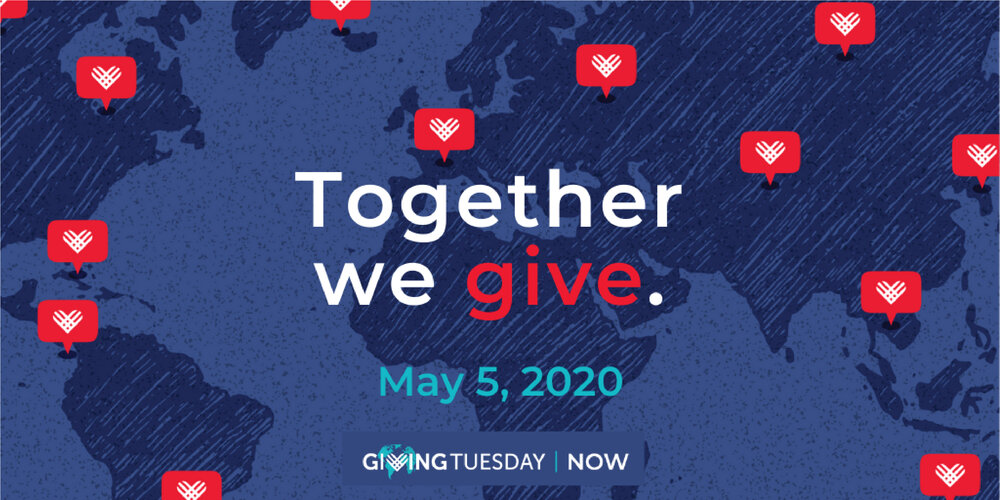 We have been living in the new COVID-19 world since the first patient was diagnosed here at Stony Brook Eastern Long Island Hospital. The SBELIH community, stronger than ever, is continuing to do everything it can to ensure that our patients are kept safe. Today is a new day-- Giving Tuesday is now.
Giving Tuesday Now is a new global day of giving and unity in response to the unprecedented need caused by COVID-19. To honor the extraordinary work done by our healthcare heroes to combat this pandemic, we are celebrating Giving Tuesday Now today, May 5, 2020.
Even before COVID-19, community hospitals like ours have always depended on philanthropy and voluntary charitable giving from individuals, corporations, and foundations. You can join today's global movement and give to support the extraordinary work done at Stony Brook Eastern Long Island Hospital.
Please consider a contribution today; every gift made to our hospital remains local to support your healthcare heroes and your community hospital in Greenport.
Ways to Give
This is needed now more than ever. Please consider contributing. Your contribution will help SBELIH grow stronger through the duration of this crisis and beyond.
Your contribution to the COVID-19 Action Fund will remain local and will accelerate our ability to:

Acquire medical supplies such as personal protective equipment — masks, gloves, eye protection —for caregivers. Though we were well stocked, use has multiplied and will only continue to grow.
Acquire additional medical equipment for the most seriously ill COVID-19 patients
Support supplemental staffing that may be needed in the event of a surge or extended pandemic
Provide support for staff as they work through this challenging time

2020 Care Campaign - Annual Appeal

Our annual appeal, gives us the resources that are critical to provide the everyday medical services you and your family rely upon.

Operation Renew: Surgical Center of Excellence Expansion and Renovation

It is clear that when the state and local stay-at-home orders are lifted, our deferred elected surgeries will start to be rescheduled according to the CDC guidelines. The need to complete our Operating Room Campaign is more pressing than ever. Your support will help transform the Operating Room of today to provide life-changing surgeries for our patients tomorrow.